117985 Connecting Rod Of Houpped Blade Vibration Suitable For Lectra VT5000 Cutter
Product Detail
Product Tags
117985 Connecting Rod Of Houpped Blade Vibration Suitable For Lectra VT5000 Cutter
Quick details:
| | |
| --- | --- |
| Type: | Auto Cutter Machine Spare Parts |
| Part number: | 117985 |
| Description: | Connecting Rod Of Houpped Blade Vibration |
| Source: | High Quality |
| Apply to: | Lectra Vector 5000 Cutter |
| Weight: | 0.015kg/pc |
| Packing Details: | Standard Package |
| Shipment Way: | DHL, Fedex, UPS, TNT, EMS, etc. |
More picture of 117985 Connecting Rod for reference: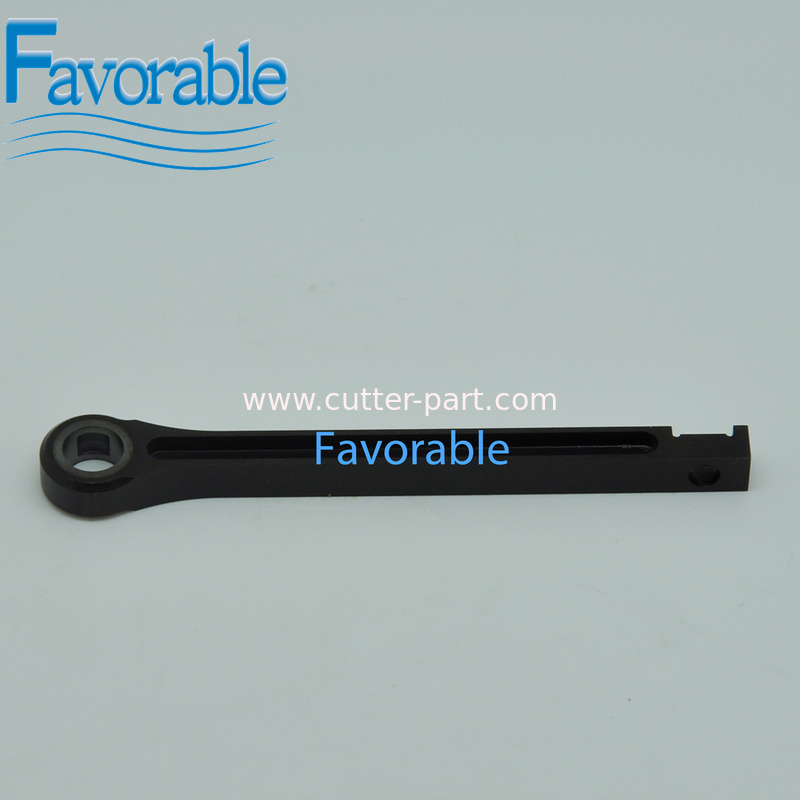 About Favorable Group Limited:
Favorable Group Limited is a major supplier of machinery, parts and accessories to industries that manufacture apparel, furniture, marine and aviation vehicles, industrial fabric products, products formed from flexible composites and many other allied industries.
We work very hard to serve you with our dedicated employees who take pride in each and every piece that goes through their hands. Our employees get a fair treatment, they are respectful to one another. We believe our work environment needs to remain harmonious for the best work to be done.
The fine quality of our services is backed up by our staff, who is always ready to see that you get the service and satisfaction that you have a right to demand, and that you continue to get that service and satisfaction, day in and day out — no matter what happens. We guarantee you that sort of service at reasonably good prices.
"We are committed to ensuring you get the best equipment, at the best price, for your application. The team at FAV is experienced and capable of providing you the most comprehensive recommendation – from scissors to automated equipment.
Please call us to discuss your equipment or parts requirements. You will not find better service, prompt attention or attention to detail.
We appreciate the opportunity and welcome any challenge."
From Favorable CEO
Some TOP SELL  parts for your reference:
701880 Sharpener Block Assembly TGT D91 For VT5000 VT7000 Cutter Machine
117927/28 Swivel Square U of Right/Left Guiding GTS/T Suitable For Lectra 7000/5000
108687 SYNCHROFLEX.AT5/375 Germany Timing Belt Suitable For VT5000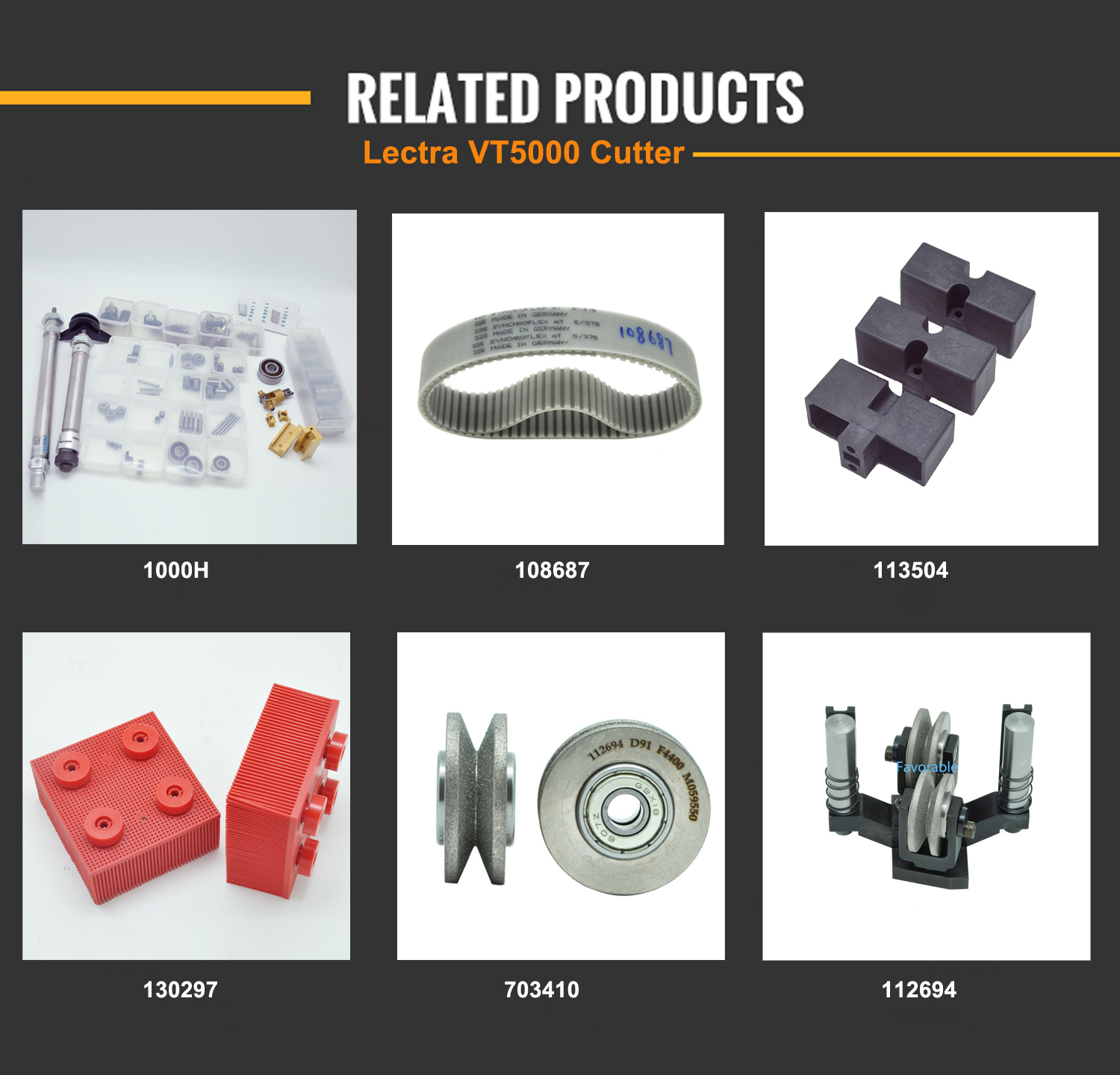 Favorable mainly offer AUTO CUTTER Maintenance kits 500H / 1000H / 2000H / 4000H and consumables for below machine models:
1. VT FX72/FP72
2. ALYS 20/30/60/120/P2000/A0/A00
3. VT 2500/5000/7000/MP60/MP90
4. VT IX/Q25/IH5/Q50/Q80/IX8/IX6/IX9
5. VT M55/M55K/MH/MH8/M88K/MX/MX9
6. XLC7000/Z7/GT7250/S7200
7. GT5250/S5200
8. GTXL/DCS/GT1000/Taurus
9. AP100/320/INFINITY Plotter parts
10. SY51/SY100B/101/XLS50/125 Spreader parts
11. INFINITY;INFINITY-II;INFINITY-AE2
12. BULLMER, KURIS, ECT.
---
---