035-025-001 Toothed pulley HTD 22-8M-20 For Gerber Spreader Machine
Quick details:
| | |
| --- | --- |
|  Part Type: |  Pulley, toothed pulley, spreader pulley |
|  Part number: |  035-025-001 |
|  Product Brand: |  Favorable |
|  Quality: |  Genuine quality/high OEM quality |
|  Application : |  For Gerber Spreader |
|  Delivery time: |  Within 10 Hours |
|  Packing details: |  1 pc |
|  Shipment method: |  International express service |
Our pulley made by high level raw material, and internal unique production method, the result is lifetime of our pulley is longer than the market's quality.
Customers very satisfy our pulley.
More clear picture of this pulley as below: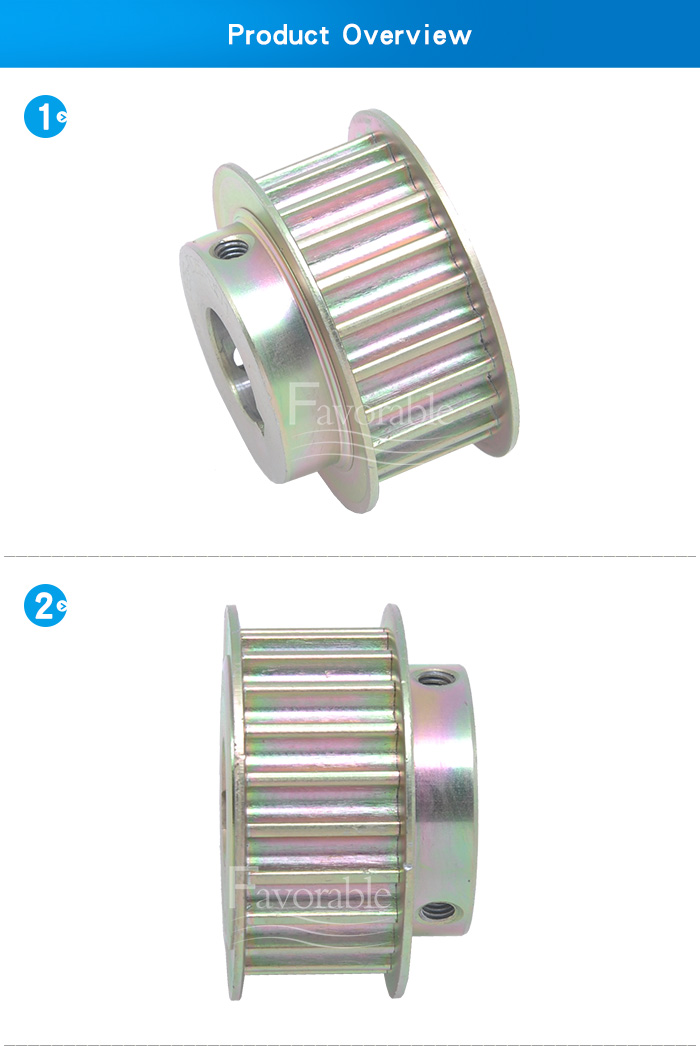 About Favorable Group Limited:
FAVORABLE is the first supplier in this industry who can provide complete service start from development to after-sales. We do not only sale spare parts but also manufacturing spare parts. All of the parts we provided is through repeat and strict testing, to avoid customer receive low quality parts. We promise all of the parts from FAVORABLE company, if have any quality problem, technician can solve immediately to protect customer's production efficiency.
We built a strong organization, with sales all over the world. We developed a solid relationship with our customers, thanks to our reputation. Our customers have spread to other companies about our commitment to quality, our honesty and integrity. We do not make impossible promises; we are modest in our claims; and we more than fulfill any promises we make. We don't want you to take our word for these things. We'd much prefer to have you try our services to see it for yourself. Every single employee is organized to give instant service to you, to all "Favorable" customers — no delays — no disappointments — just the quickest and most courteous attention we do our best to give.
Favorable mainly offer AUTO CUTTER Maintenance kits 500H / 1000H / 2000H / 4000H and consumables for below machine models:
1. VT FX72/FP72
2. ALYS 20/30/60/120/P2000/A0/A00
3. VT 2500/5000/7000/MP60/MP90
4. VT IX/Q25/IH5/Q50/Q80/IX8/IX6/IX9
5. VT M55/M55K/MH/MH8/M88K/MX/MX9
6. XLC7000/Z7/GT7250/S7200
7. GT5250/S5200
8. GTXL/DCS/GT1000/Taurus
9. AP100/AP320/INFINITY Plotter parts
10. SY51/SY100B/SY101/XLS50/XLS125 Spreader parts
11. INFINITY;INFINITY-II;INFINITY-AE2
12. BULLMER, KURIS, ECT.
More hot selling spare parts as below: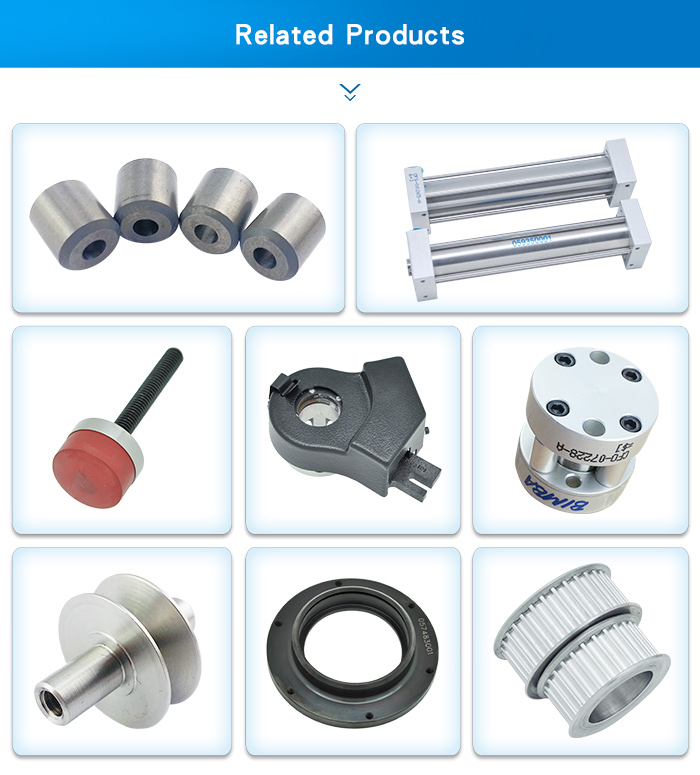 ---
Post time: Aug-02-2022